Description
Are you still struggling to measure curved corners? Use protractors, save time and effort! Just a tool, you can easily get the information you want. You will be amazed that you often use protractor protractor in your daily work!
PRODUCT INFORMATION
CORRECT – Has easy-to-read precision laser engraved instructions, the protractor provides direct angle reading. Things Aluminum protractor is made of anodized aluminum steel machined by CNC.
DESIGN – Internal Teflon O-ring mechanism swings during operation and ensures smooth and accurate reading on inner / outer corners, durable anodized aluminum alloy guarantees service life.
FORGET ABOUT GUESSWORK – Two angles transfer your working angle directly to wooden planks for accurate angle measurements.
DO IT RIGHT THE FIRST TIME! – Perfect for surveying work, plumbing and a variety of other carpentry applications.
100% RISK-FREE – Things Aluminum Protractor is made of 1/4 inch thick aluminum alloy, which is stronger and not easy to bend.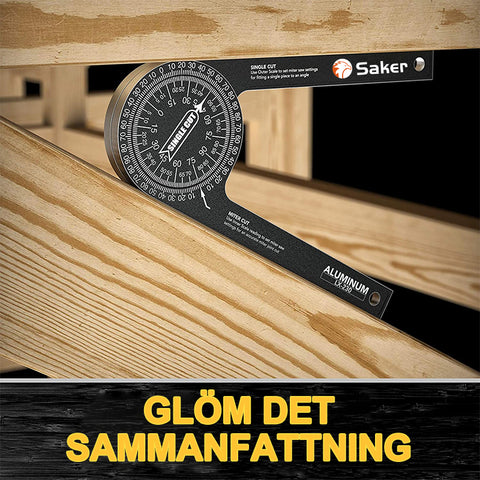 —
PRODUCT SPECIFICATION
Material:

 aluminum alloy / plastic

Weight:

 350g (aluminum) / 55g (plastic)

Size:

  38x25x7.6 cm (aluminum) / 46×16.5×1.8 cm (plastic)
—
THE PACKAGE INCLUDES: